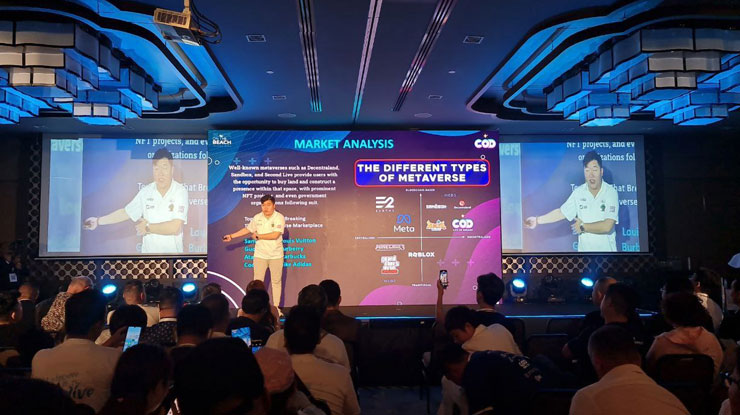 Greetings, blockchain enthusiasts! I am thrilled to share my experience as both a speaker and attendee at the prestigious Block on the Beach 2023 conference. As a blockchain expert and industry speaker, I was honored to be invited to this groundbreaking event held at the picturesque Phuket Island in Thailand. Let me provide you with a firsthand account of my time at this remarkable conference.
As a featured speaker at Block on the Beach 2023, I had the honor of sharing my insights on the intriguing topic of "Growing your business through gamification in the Metaverse" which we were able to delve into more during an engaging panel discussion with fellow speaker COO and Co-Founder of Aquacity Athena Sofia and CheerLand's Founder Serhat Yanar. It was an exhilarating opportunity to dive into the potential of metaverse technology to bring about positive change and address business challenges through the innovative application of gamification.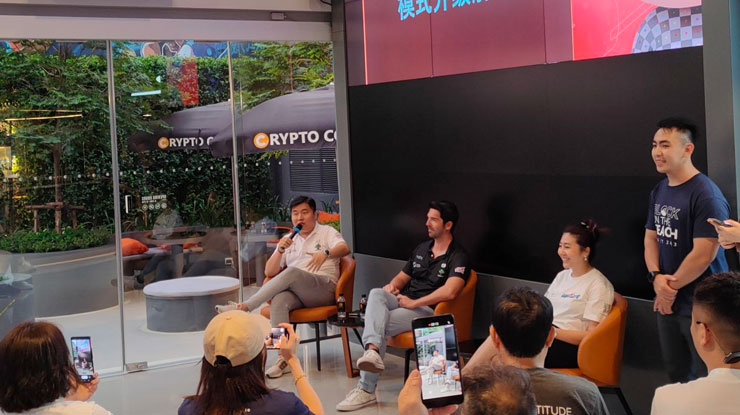 Aside from my speaking engagement, I also had the opportunity to participate as an attendee in various sessions led by renowned experts in the blockchain space. The diverse range of topics covered during the conference, including decentralized finance (DeFi), digital identity, supply chain management, and more, provided me with invaluable insights into the latest trends and developments in the blockchain industry.  
Moreover, the networking opportunities at Block on the Beach 2023 were unparalleled. I had the pleasure of connecting with fellow speakers, attendees, entrepreneurs, investors, and developers from around the world. The networking sessions provided me with an opportunity to exchange ideas, share experiences, and explore potential collaborations and partnerships. The connections made during the conference have the potential to pave the way for future collaborations and open new doors in the blockchain space.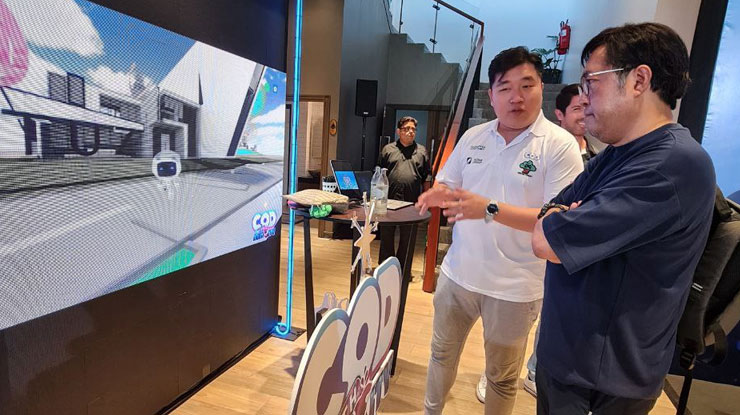 The conference was meticulously organized, with the organizers ensuring a seamless experience for all attendees. The venue was exceptional, with state-of-the-art facilities and breathtaking surroundings, creating an inspiring atmosphere for learning and networking. The Blockchain Beach Party was another highlight, where I had the opportunity to unwind, connect with fellow attendees in a relaxed setting, and forge meaningful professional relationships.
As I reflect on my experience as both a speaker and attendee at Block on the Beach 2023, I am energized and inspired by the possibilities of blockchain technology, Web3, AI, and the Metaverse. Block on the Beach 2023 was a truly remarkable experience. It gave me fresh perspectives, innovative ideas, and valuable connections that will undoubtedly impact my work in the blockchain industry moving forward. Cheers to a successful retreat and see you again next year!