Unleashing Innovation Conference & Workshop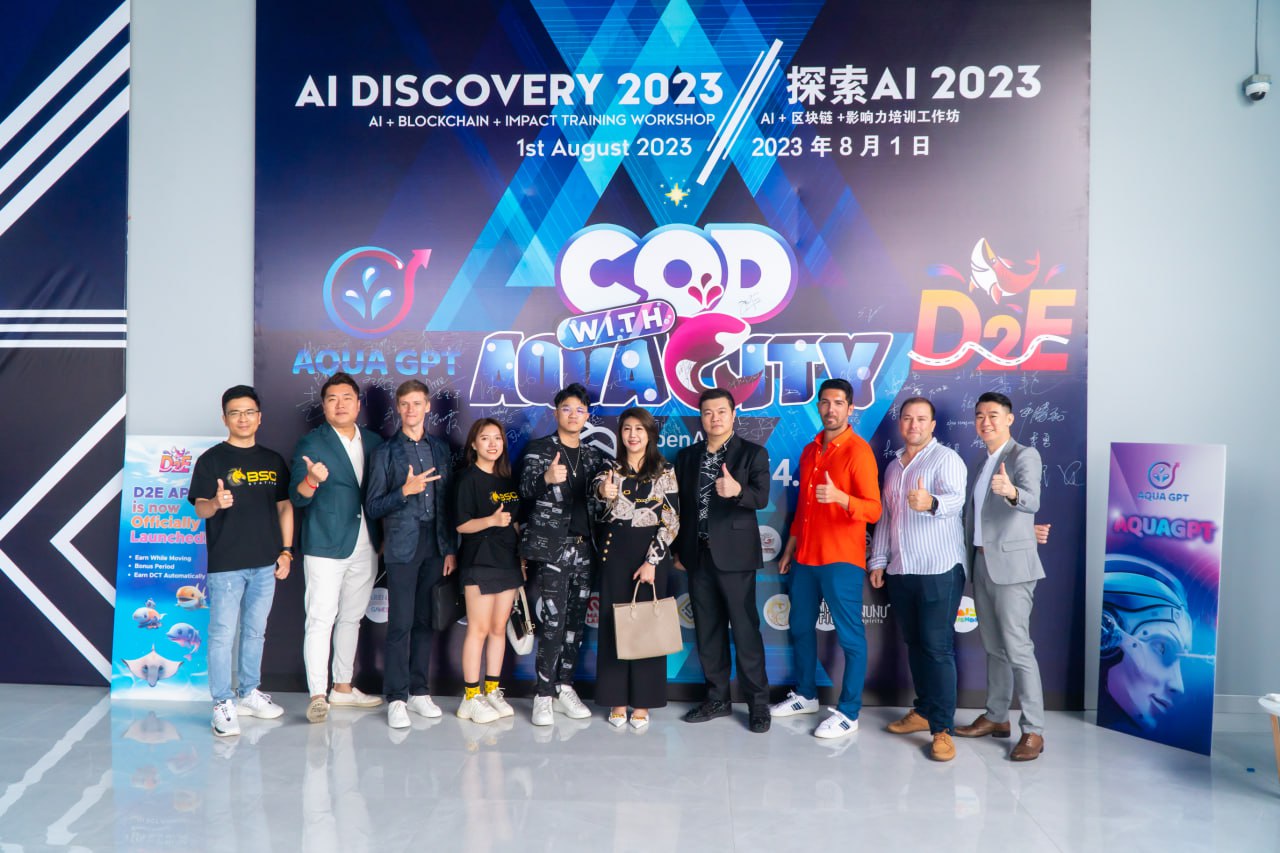 The Aquacity AI Discovery Conference & Workshop was an extraordinary gathering of brilliant minds, game-changers, and visionaries. From mesmerizing Thai cultural dancers to cutting-edge AI models, this event encapsulated the essence of innovation and sustainability.
Over the course of two exhilarating days, attendees delved into the world of AI, exploring its potential impact on ecological conservation.  
The conference kicked off with an electrifying opening ceremony featuring Thai cultural dancers, setting the stage for the remarkable days ahead.
Driven by enthusiasm and curiosity, attendees listened to brilliant speakers sharing their visionary insights on AI's future and its potential impact on the crypto industry.  Aquacity's CEO Vincent Low led the panel of speakers that includes Aquacity's Regional Jackob Lui, COO Athena Sofia, @bscstation's CEO @ScofieldBSCS, @Finstable_'s CEO Dr. Phadet Jinda, CEO of @COD_Metaverse @Cheers_land co-founder Serhat Yanar and our very own, Defination Studios and City of Dreams CEO, Jackson Neo.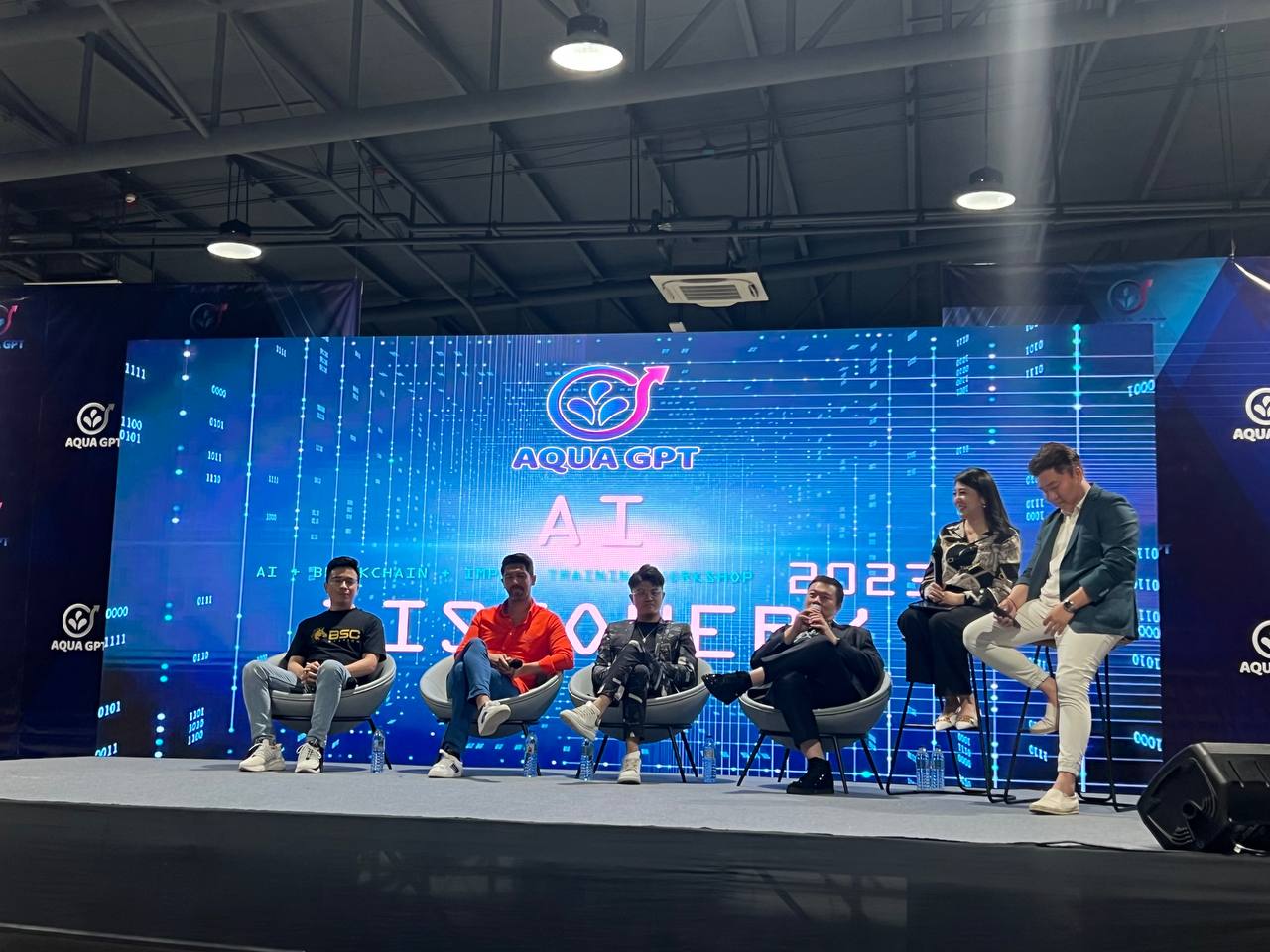 One of the most intriguing highlights was the teaser for AquaGPT, the cutting-edge trading bot designed by Aquacity.  The crowd was able to get a glimpse of this new AI App with the ability to analyze financial markets and make intelligent trading decisions. Its potential to reshape the world of finance and sustainability left attendees buzzing with excitement.
As Day 2 dawned, the excitement soared to new heights. The conference hall buzzed with energy as attendees from Aquacity, Gamefi, and crypto companies engaged in fruitful conversations, forging new partnerships and networks. Team building activities were done to the delight of the attendees.
The conference concluded on an exhilarating note with the VR Experience Activity. Participants immersed themselves in interactive simulations, experiencing AI's potential in ecological conservation first-hand. It was an eye-opening experience, revealing a future of boundless possibilities.
Stay tuned for Aquacity's 2nd leg of AI Discovery happening on August 6-7,2023 at the BTC Space in Phuket, Thailand.