Are you an entrepreneur looking for new ways to innovate your business and give your customers a unique and more immersive way to shop and interact with you? City of Dreams have the answer for you!
The world of business is about to undergo a radical transformation with the rise of the metaverse and the City of Dreams has been at the forefront of this revolution. With its cutting-edge skyscrapers and innovative infrastructure, City of Dreams was able to create a futuristic virtual world that allows users to interact with each other in real-time, a metaverse that is poised to revolutionize the way we do business. 
The city continues to evolve and adapt, serving as a beacon of progress and a symbol of the power of imagination and determination. From the tallest, most impressive towers where known companies are building their empire, to the bustling streets where our dynamic small and medium enterprises are building their storefronts, the City of Dreams is truly a vibrant, dynamic, and truly inspiring place, where anything is possible and where dreams come true. Whether you're looking for a thriving business center, a cultural hub, or a place to call home, the City of Dreams is the perfect place to be.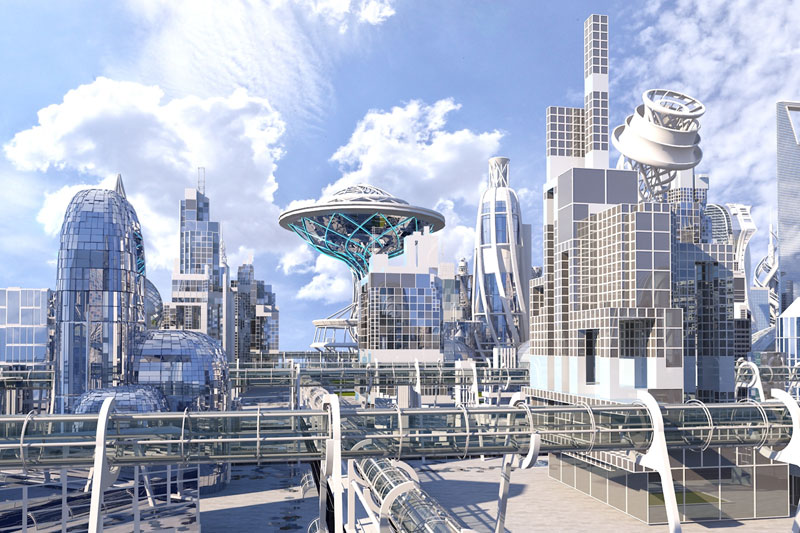 One of the most exciting developments in the platform is the ability for businesses to set up virtual storefronts and offices. The selections for real estate are quite extensive from small open spaces to our stunning and majestic skyscrapers. This not only allows for a more immersive and interactive shopping experience for consumers but also provides a new platform for businesses to showcase their products and services. And with the power of web3, transactions in the metaverse are secure and transparent, making it easy for businesses to operate and for consumers to shop with confidence.
But the benefits of the metaverse go beyond just virtual storefronts. The metaverse also provides a new platform for businesses to connect with customers and build relationships. Soon there will be virtual events and experiences in which businesses can engage with their audience in a more personal and interactive way.
The future of business is here, and we are shaping the future. From virtual storefronts to immersive customer experiences, the possibilities are endless. Are you ready to join the revolution and take your business to the next level in the metaverse? The time is now.
To know more about City of Dreams and how you can enter their metaverse and make your own, visit their website at https://cityofdreams.io