Block on the Beach is the must-attend event for blockchain enthusiasts and industry leaders alike. This highly anticipated gathering will bring together the brightest minds in the blockchain world to share their insights, experiences, and knowledge of the latest developments in this exciting technology.
Taking place on April 6th-7th, 2023 in the tropical paradise of Phuket, at the new and innovative BTC Space and Avista Hideaway, Block on the Beach promises to be the ultimate platform for exchanging ideas and exploring the future of blockchain. With workshops and networking opportunities, attendees will leave this event with a wealth of knowledge, inspiration, and new connections.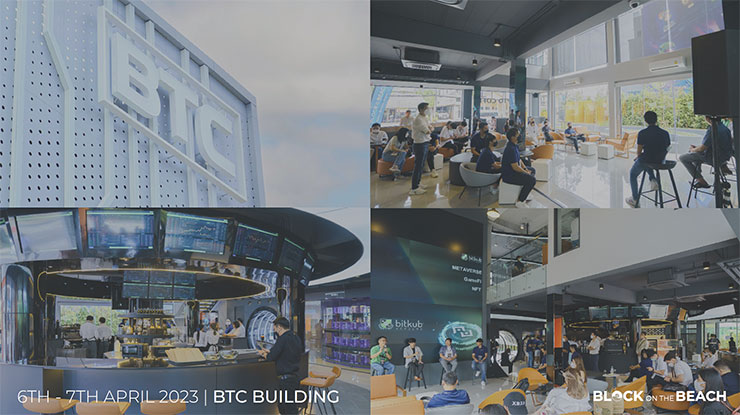 City of Dreams, a project under Defination is a proud sponsor of this incredible event, alongside the organizer Finstable, who have worked tirelessly to bring together some of the leading voices in the blockchain community as guest speakers. These experts will offer their unique perspectives on the impact that blockchain technology is having on businesses and the world at large.
Don't miss this chance to be at the forefront of the latest advancements in blockchain technology and business. Get ready to be inspired, learn, grow, and connect with the best and brightest minds in the industry at Block on the Beach 2023!
Oh, and did we mention that Metaverse will be on the menu? This technology, used in industries such as education, tourism management, medicine, and architecture, combined with VR, AR, AI, and blockchain, is revolutionizing the way businesses operate. At Block on the Beach 2023, attendees will have the opportunity to witness new innovations in the field and discuss with Metaverse and blockchain experts to expand their existing business and discover new ways of doing business in the future. So, pack your bags, put on your thinking caps, and join us on this journey to the forefront of blockchain and Metaverse technology!